MSACC Annual Conference
July 7—9, 2022
Limelight Hotel in Ketchum, ID
RSVP
Please download and complete the following RSVP form to let us know your plans.
EMAIL your completed form to Candy at Miles Community College, laneyc@milescc.edu – If you have any questions, please give Candy at call at (406) 874-6165.
HOTEL RESERVATIONS
Because the hotel reservations are set-up as a Contracted Call in Group, Aliki Georgakopoulos from the Limelight Hotel will contact Candy Laney 35 days prior to the Summer Conference date. Names from registrations received will be given to the hotel. Participants will be charged for a one-night stay upon check-in. Please call Candy Laney if you have questions, 406-874-6165.
AGENDA
July 7 (Thursday)(Rooms TBD):
5:00 pm – 6:00 pm – Welcome Reception
6:00 pm – 7:00 pm – Dinner (Dr. Jonathan Lord, College of Southern Idaho, will share local recreational opportunities)
7:00 pm –– National Issues in Higher Education and Rural Community Colleges (Jee Hang Lee – ACCT)
July 8 (Friday)(Rooms TBD):
7:30 am – 8:30 am – Group Breakfast
8:45 am – The COVID echo and Managing a New Normal: How Has Our World Changed? A Cathartic Conversation for Rural CC Presidents
10:30 am – Break
10:45 am – How to Stay Motivated (Kon Apostolopoulos, FreshBizSolutions, presenter)
Noon – 1:15 pm – Lunch
1:30 pm – WICHE Update (Rick Aman, College of Eastern Idaho)
3:00 pm – Break
3:30 pm – Working with Trustees and Contract Negotiations (Dr. Angela Provart, Pauly Group).
5:00 pm – End for the Day
6:00 pm – Group Dinner
July 9 (Saturday) (Rooms TBD):
7:30 am – 8:30 am – Group Breakfast and Informal Mentor/Mentee Dialogue
8:30 am – Developing Creative Partnerships – a New Normal and Success Stories
9:30 am – Business meeting
-Financial Statements
—–Discussion on CDs and Investment Portfolio
-State Reports – managing political environments in each state – helpful hints?
-Plans for 2023 – summer meeting chair, location, dates and agenda items (roundtable dialogue on top topics for next year)
-Officer Elections
-Other Discussion Items
Box Lunches Provided
1:30 or 2 pm – Excursion Opportunities Available
Rural Community College Leaders Series:
Download a PDF of the Agenda >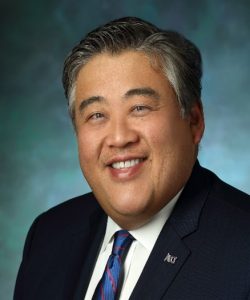 Jee Hang Lee, President/CEO
Association of Community College Trustees
Jee Hang Lee is president and CEO of the Association of Community College Trustees (ACCT), representing the voice of community college leaders in Washington, D.C. and throughout the United States.
Prior to serving as president and CEO, Lee served as ACCT's senior vice president and vice president for public policy, advocacy, membership, events and communications. In partnership with other higher education organizations and state associations, he advocated on behalf of community college boards and colleges on legislative and regulatory issues such as appropriations, student financial aid, tax policy, and higher education policy.
Lee serves on the board of the National Asian/Pacific Islander Council, National Association for Community College Entrepreneurship, and on the oversight board of the Voluntary Framework of Accountability.
Previously, Lee served on the board of trustees of the American Student Association of Community Colleges and the executive committee of the Committee for Education Funding.
Lee holds a bachelor's degree from Boston University and a master's degree in political management from George Washington University.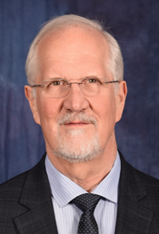 President Rick Aman
College of Eastern Idaho
Dr. Rick Aman was selected in December 2017 as inaugural president of College of Eastern Idaho (CEI) in Idaho Falls. The fourth community college in Idaho was created by citizen vote in May 2017. Previously Aman had been president of Eastern Idaho Technical College since July 2015 and interim vice president of student services at Umpqua Community College. Aman has a doctorate in community college leadership from Oregon State University.
He was vice president of instruction and student affairs at the College of Western Idaho from 2008-12, Aman led the then-startup CWI in instruction, curriculum development, and student affairs areas. Aman's community college administration career began in 1992 at Portland Community College with 16 years of teaching and administrative responsibilities at various campuses around Portland.
Originally from Oregon, Aman was commissioned as a U.S. Air Force officer after college and spent four years as an active duty pilot before returning to the Portland area as an Air Force Reserve instructor pilot. He retired as a lieutenant colonel with 21 years of service and 5,000 flight hours.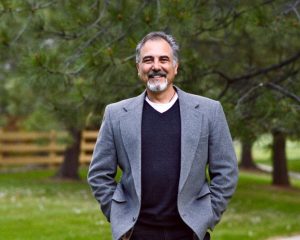 Kon Apostolopoulos
FreshBizSolutions
Konstantinos Apostolopoulos is the Founder & CEO of Fresh Biz Solutions, a Human Capital Management consulting group that provides performance improvement and training solutions to help organizations develop their people, improve business results, and reap the benefits of a comprehensive Talent Management strategy. He is also the coauthor of the timely book, "7 Keys to Navigating a Crisis: A Practical Guide for Emotionally Dealing with Pandemics & Other Disasters," and a regular contributor to Thrive Global and Achievers Engagement Blog.
Konstantinos is a recognized speaker and sought-after expert in performance and change management that has delivered hundreds of workshops and events for leaders in North America and Europe, sharing fresh ideas and best practices that engage his audience and empower participants to take the next bold step forward in their professional and personal life. Drawing on many years of experience as a consultant and award-winning coach, Konstantinos has been helping organizations manage their transformational change efforts and prepare their leaders to handle difficult transitions.
As a young man in Greece, he experienced firsthand the devastation left behind by natural and economic disasters. As an adult, he was fortunate to help play a small part in the rebuilding efforts in New Orleans after Hurricane Katrina. Today he helps others navigate the challenges brought by major events in their lives. When not working with business leaders, "Coach Kon" gives back to his community by developing young soccer players in local, state, and Olympic Development Programs. Sports is a great way to teach important life skills!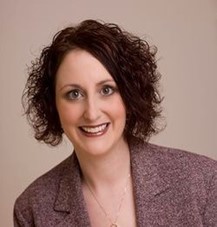 Dr. Angela Provart
CEO, Pauly Group
Dr. Angela Provart is president and chief executive officer of Pauly Group, Inc. She holds a Doctorate Degree in Organizational Leadership from University of Illinois Chicago; Master of Arts in Organizational Communication from University of Illinois Springfield; Bachelor of Arts in Communication and Psychology from McKendree University and has been with the company since 1996. She directs and evaluates all activities of the firm.
Dr. Provart joined Pauly Group as Projects Assistant in 1996 and was promoted to Operations Manager in 1998, Director of Operations in 1999, Vice President in 2002, and Managing Principal in 2003. She became President in April 2004.
During her tenure, Dr. Provart developed and introduced a feedback system which monitors organization quality and service, developed the Interim Assistance program in response to market requests, overhauled and greatly enhanced the recruiting program as well as refined and streamlined the referencing process, and updated the Pauly Group website to be more interactive for client colleges and candidates alike.
She served as an active member the Board of American Association of Women in Community Colleges from 2010 to 2021. She received the Carolyn Desjardins CEO of the Year Award in 2015.
Dr. Provart also maintains a highly active, national presence as a speaker and panelist. She participates in candidate training sessions and workshops for various organizations at annual conventions and regional conferences. Some of the organizations include the American Association of Women in Community Colleges' Leaders Program, Ferris State University's Doctorate in Community College Leadership program, Hispanic Fellowes, the Lakin Institute, and the League of Innovation's Executive Leadership Institute.
Locally, in Springfield, Illinois, she is an active volunteer with a homeless shelter, a Committee Chair for the Parent-Teacher Organization, a Committee Chair and Board Member for the Chatham Baseball and Softball League, and a participant on the Patient Advisory Board for Springfield Clinic.