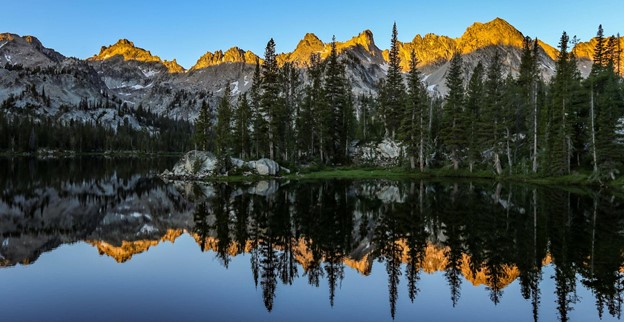 Dear Colleague:
Each summer, the presidents within the Mountain States Association of Community Colleges have a tradition of meeting. I participated in my first meeting last summer in Denver and found it to be an enriching professional development opportunity. As fellow presidents, the conference allows us to discuss topics of common interest, including enrollment management, board relations, equity and inclusion concerns and initiatives, legislative relations, and all too often lately – the pandemic and emergence from it.
It is an honor for Idaho to host this summer's meeting of the association. The dates are set, and I hope you've already blocked them on your schedule for July 7-9, 2022. The conference venue will be the Limelight Hotel in Ketchum, Idaho. You can learn more about the hotel at https://www.limelighthotels.com/ketchum. Ketchum is in the heart of the region known as Sun Valley. Sun Valley is internationally known as a focus of opportunities for recreational opportunities. Later this week, you will receive an email with the Conference RSVP Form and information about how to make your room reservations. To learn more about the region, I invite you to explore https://www.visitsunvalley.com/ to learn more about the region. You'll find many celebrities find time to make Sun Valley their second home, including Demi Moore, Tom Hanks, and Bruce Willis.
Sun Valley is also the venue each July for "summer camp for billionaires." As our conference will be wrapping up, quite literally dozens of billionaires will be arriving in Sun Valley to explore networking, collaboration, and engaging in "futuring." I suspect you've heard about the annual meeting, here's a link to a NPR news story: https://n.pr/3Lpfdph.
Members of my team at the College of Southern Idaho will be sharing information about the recreational opportunities of the region during our opening night dinner, and the program committee is developing a robust schedule that will be enriching to each of us. To help you in your travel planning, some advice might be useful:
The Sun Valley Airport (Friedman Memorial Airport in Hailey, Idaho) has the FAA code of SUN. It is served by Alaska Airlines, Delta, and United Airlines. The Limelight Hotel will provide transportation from the airport. I'll share details closer to the conference.
The average high in July is 81°F, and nightly lows will be in the 50s.
Ketchum is a very walkable community, and the hotel is on Ketchum's main street.
Please let me know at deanfisher@csi.edu if you have any questions about travel logistics to Idaho. I am excited for my colleagues to visit Sun Valley this summer.
Best,
Dr. L. Dean Fisher
President, College of Southern Idaho